Publshed in Uppsala Nya Tidning 4 August 2023
by Tedros Amanuel
Publisher: Uppsala Nya Tidning 4 August 2023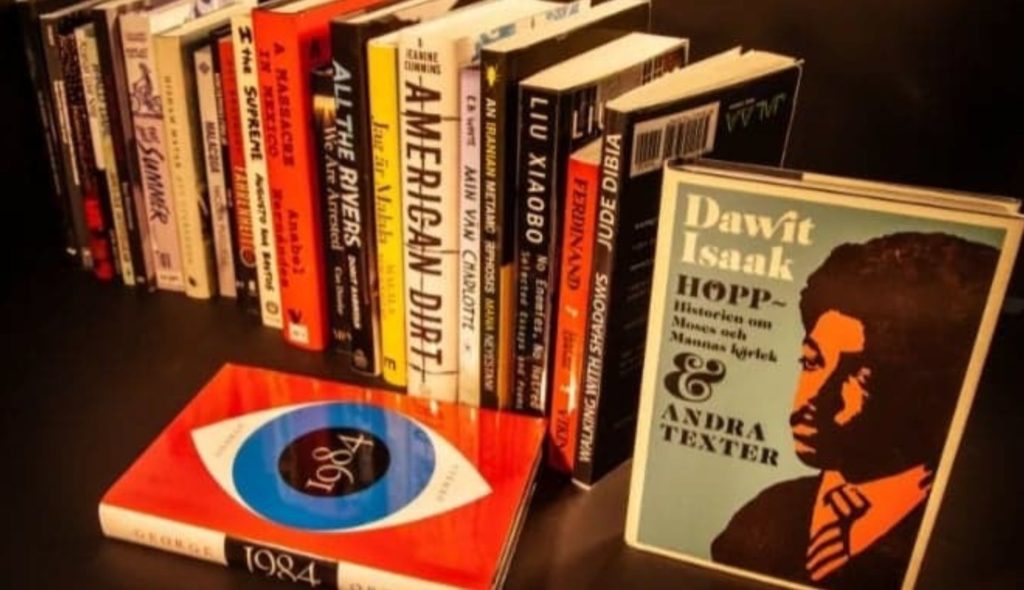 Dawit Isak, the Swedish Eritrean journalist has now been languishing in an Eritrean prison for 22 years without trial, without prosecution and without visitation or access rights. At the same time, every summer a lavish festival has been organized at Järva Fältet, this year 4–6 August, often with cultural contributions from Stockholm Municipality. The festival is organized by exiled Eritreans loyal to the regime in Eritrea with the active support of the regime's embassy in Stockholm. The purpose of this festival has been to pay tribute and glorify to the regime in Eritrea, collect money and show the outside world the support the regime commands among exiles and the Swedish public.
There is no doubt that the regime in Eritrea oppresses its citizens and that there are extensive and gross violations of human rights in the country. Both Swedish and international newspapers, human rights organizations have written columns about the regime's abuses, including a 600-page report by the UN Special Commission of Inquiry into the human rights situation in Eritrea. The report, which accuses the regime of numerous human rights abuses including crimes against humanity, also states that Eritrean embassies abroad are recruiting spies for diaspora surveillance and, through direct or subtle pressure, coerce Eritreans in exile to support the regime or remain silent.
Swedish authorities, including the police, are well aware that the Eritrean regime conducts illegal activities in Sweden such as 2% tax collections on the gross income of exiles, money laundering, money transactions, sale of illegal spirits at the festivals and persecution and harassment of dissidents in Sweden. Many reports have been submitted about these activities.
It is also known that many perpetrators of gross violations of human rights in Eritrea, including the regime's ministers and generals, have all or part of their families transferred to Sweden as political refugees and often come to Sweden with Italian Schengen visas to visit their families. Not only that, their relatives who once came to Sweden as asylum-seeking refugees, also travel to Eritrea on regular visits.
For many years, democracy and justice activists both exiled Eritreans and Swedes have together held many peaceful protests and demonstrations outside Järva Folkets Park, organized seminars, written to Swedish newspapers and politicians and reported the illegal activities of the Eritrean regime to the relevant authorities, unfortunately so far without any major results.
What kind of signal does this send to the 48,000 people born in Eritrea and today living in Sweden? Eritreans in Sweden are only a fraction of the 1 million people a fourth of Eritrea's population often aged 15–45, who have fled Eritrea since independence in 1992 due to oppression, endless military service, war, conflict, political instability and economic poverty.
Many of the Eritrean refugees are traumatized by the regime's cruelty and oppressed. They find it difficult to understand how the world's most hardline dictatorship is allowed to use Sweden as a hub for their illegal activities. They feel extremely provoked and oppressed by the regime in Eritrea, which uses Sweden as a platform for its exercise of power and demonstration of power.
It is, therefore, high time that the Swedish authorities take their responsibility and stop the Eritrean regime's illegal activities in Sweden. The regime's activity is a threat to fundamental freedoms and rights, to Swedish democracy and counteracts the intention of the government's policy for integration. The Eritrean regime is today even a threat to the Sweden´s national security as the dictator openly supports Russia's Putin. Sweden can no longer give free rein to a dictator, internationally known for having destabilized and undermined the security of several countries in the Horn of Africa. Sweden must act and stop the Eritrean regime's persecution and harassment of dissenters in Sweden. Sweden should stop the Eritrean regime's propaganda festivals from spreading undemocratic norms and values in a free and democratic country and soliciting support and collecting money for Dawit Isaak's executioners.